Deprecated
: preg_replace(): The /e modifier is deprecated, use preg_replace_callback instead in
/homepages/u37107/www.sebastian-kirsch.org/moebius/blog/wp-includes/functions-formatting.php
on line
76
It seems that Google Maps needs a little update in European geography: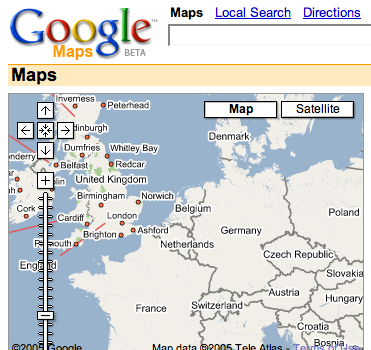 How to get this view: Just open Google Maps and drag the map over to Europe. If you zoom in one level, the descriptions get reversed.
Comments
No comments yet.
RSS feed for comments on this post.
Leave a comment
Sorry, the comment form is closed at this time.