Ants, designed by Robert J. Lang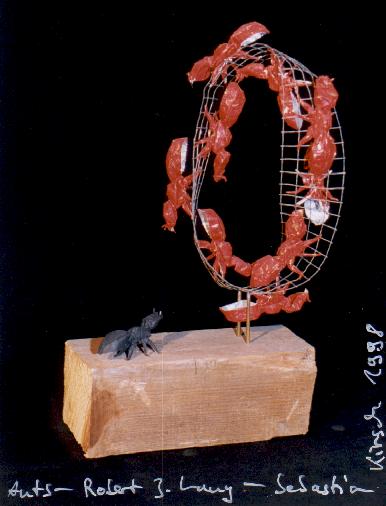 - This model was designed by Robert J. Lang; the rendition in the photograph was folded by Sebastian Kirsch. -
folded from 10 20 cm squares foil-backed mulberry paper.
This assembly of ants marching on a moebius strip was inspired by a lithography by M. C. Escher.
diagrams from
Robert J. Lang:
Origami Insects and their Kin.
Mineola: Dover Publications Inc., 1995.
ISBN 0-486-28602-9
---
Copyright © 1999--2004 Sebastian Marius Kirsch
webmaster@sebastian-kirsch.org
, all rights reserved.
Id: RJLang-Ants.wml,v 1.2 2001/04/17 19:58:45 skirsch Exp