Rhinoceros, designed by John Montroll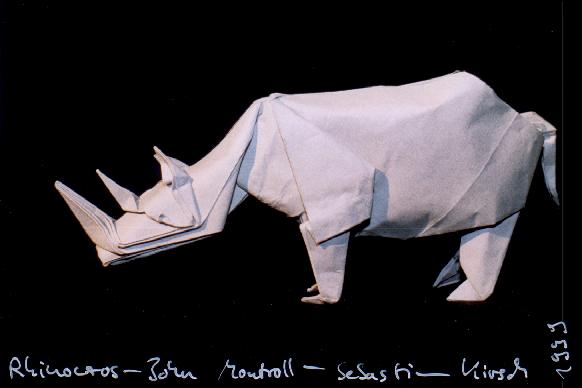 - This model was designed by John Montroll; the rendition in the photograph was folded by Sebastian Kirsch. -
folded from a 50 cm square of watercolour paper.
I have to confess that I'm rinophile, and John's rhino is simply the best rhino around, even if it has an open back.
diagrams from
John Montroll:
Origami Sculptures.
Maryland: Antroll, second edition 1989.
ISBN 1-877656-02-X.
---
Copyright © 1999--2004 Sebastian Marius Kirsch
webmaster@sebastian-kirsch.org
, all rights reserved.
Id: JMontroll-Rhinoceros.wml,v 1.2 2001/04/17 19:58:45 skirsch Exp