Iguana, designed by Jean-Claude Correia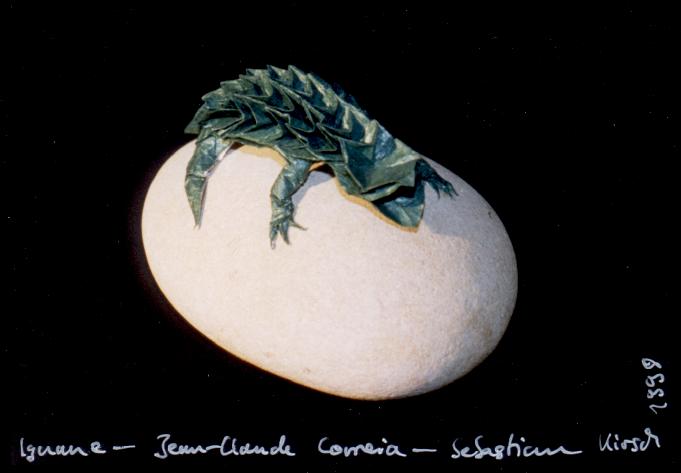 - This model was designed by Jean-Claude Correia; the rendition in the photograph was folded by Sebastian Kirsch. -
folded from a 24x12 cm rectangle of foil-backed mulberry paper.
This is actually the best lizard I've seen so far (not counting dinosaurs, of course); it's a pity that it is made from a rectangle.
diagrams from
der falter 11
(magazine of Origami Deutschland e. V.)
---
Copyright © 1999--2004 Sebastian Marius Kirsch
webmaster@sebastian-kirsch.org
, all rights reserved.
Id: JCCorreia-Iguane.wml,v 1.2 2001/04/17 19:58:45 skirsch Exp