Tiger, designed by Hideo Komatsu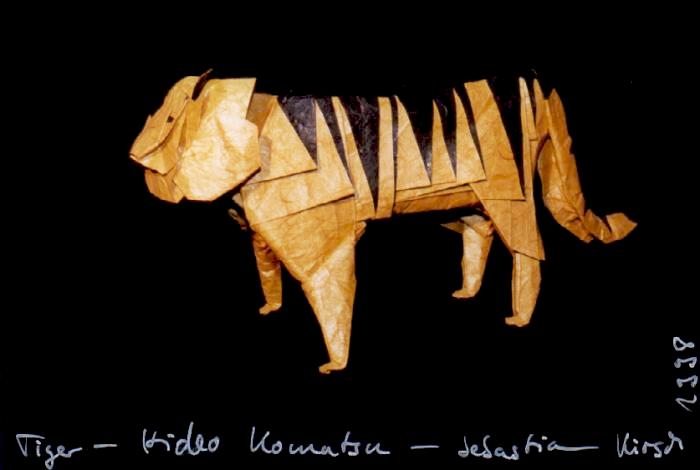 - This model was designed by Hideo Komatsu; the rendition in the photograph was folded by Sebastian Kirsch. -
folded from a 130 cm square of foil-backed mulberry paper.
Yes, this model is rather big, but I have to admit that I have a fancy for huge models. Some people may think that they are kitsch.
The tiger is intended to be mounted on a tea box, but it was too big to fit on the photo.
diagrams from
Origami Tanteidan Newsletter
vol. 8, issues 2--4, 1997.
---
Copyright © 1999--2004 Sebastian Marius Kirsch
webmaster@sebastian-kirsch.org
, all rights reserved.
Id: HKomatsu-Tiger.wml,v 1.2 2001/04/17 19:58:45 skirsch Exp