Yoda, designed by Fumiaki Kawahata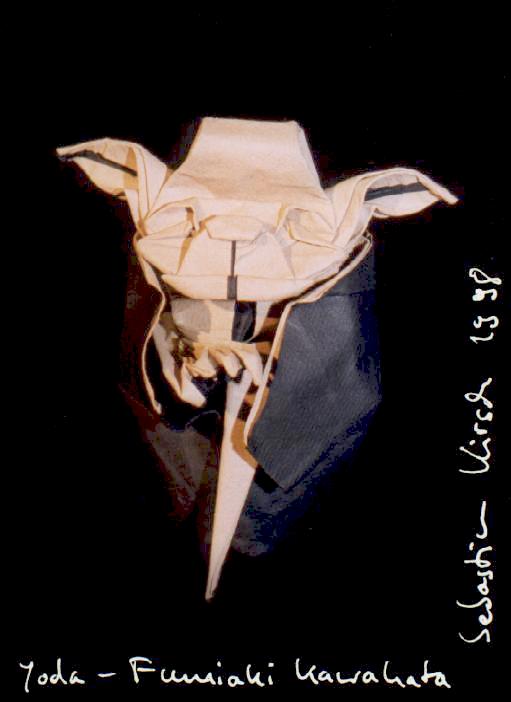 - This model was designed by Fumiaki Kawahata; the rendition in the photograph was folded by Sebastian Kirsch. -
folded from a 50 cm square of double-layered watercolour paper.
Using two layers of paper is a simple solution when wet-folding models that use colour-changes. You do not have to join the two pieces of paper in any way (using gl*e); simply lay them on top of each other and start to fold.
diagrams from
Proceedings of the
Spring Convention Birmingham 1998.
British Origami Society, 1998.
---
Copyright © 1999--2004 Sebastian Marius Kirsch
webmaster@sebastian-kirsch.org
, all rights reserved.
Id: FKawahata-Yoda.wml,v 1.2 2001/04/17 19:58:45 skirsch Exp