Pegasus, designed by Fumiaki Kawahata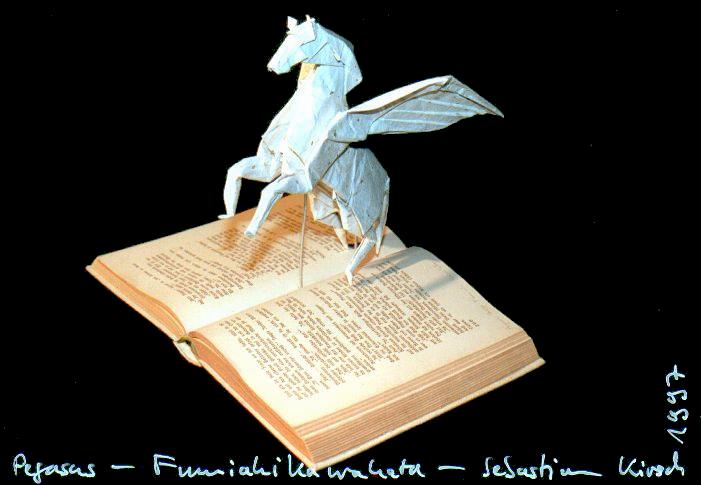 - This model was designed by Fumiaki Kawahata; the rendition in the photograph was folded by Sebastian Kirsch. -
folded from a 60 cm square of foil-backed mulberry paper.
I have been asked about the significance of the book before. My answer is simply that it looks good. But if you absolutely have to, you can of course interpret it as the imagination rising from the pages of a book etc. (BTW, the actual book I used is rather dull; I only chose it because it is printed in Gothic script.)
diagrams from
Fumiaki Kawahata:
Origami Fantasy.
Gallery Origami House, 1996
---
Copyright © 1999--2004 Sebastian Marius Kirsch
webmaster@sebastian-kirsch.org
, all rights reserved.
Id: FKawahata-Pegasus.wml,v 1.2 2001/04/17 19:58:45 skirsch Exp